Our Team
Learn more about our great Greeley Assisted Living team at Garden Square at Westlake Assisted Living!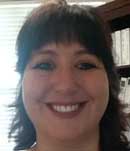 Jennifer Brunner, Administrator
Jennifer's passion for seniors began at an early age when her great grandparents lived with her immediate family. Her commitment continued when her family members moved to a nursing home, where she volunteered. That purpose and passion was reignited when she worked in home hospice during her high school years. She taught special education for a decade while raising her children. Jennifer then returned to her first love, senior living, serving in various capacities and finally administrator of an assisted living community in Fort Collins. Jennifer has been active in the Alzheimer's Association and Senior Law Day. She is happy to face new challenges as the administrator of Garden Square at Westlake Assisted Living. I
n her free time, Jennifer enjoys the great outdoors: camping, fishing, and the like. She has two grown children and is engaged.
Linda Glendennings, Health Services Director
Linda joined Garden Square June 2017.  Linda has been in health care most of her life. When she was 15 her Grandmother was diagnosed with cancer, during her treatments she assisted in her care by helping though out the night. This experience awakened her to the joy of nursing which continues today. She works between Garden Square at Westlake Assisted Living and Garden Square of Greeley Memory Care. Linda is excited to be a part of the Garden Square family.
Her three grandchildren, brings smiles and remind her to take time to play. Traveling, camping and crafts occupy her spare time. She loves people and hearing about their life experiences. 


Yvonne Mejia, Dining Services Coordinator
Yvonne Mejia was born in Greeley, Colorado. She has four children and one grandchild. Yvonne enjoys spending time with her family and watching her children grow. Yvonne has worked in the healthcare industry for 15 years. She began her career at Centennial Health Care as a dietary aide in 1999. She then joined Garden Square at Westlake in 2004 as a cook. In 2014 Yvonne accepted the Dining Services Director position. Yvonne enjoys building relationships with the elders and she strives to meet their individual dietary needs and likes. Yvonne feels honored to serve the elders and is excited for the opportunity to continue to learn and grow from their wisdom.
Jaime Gonzalez, Maintenance Director
Jaime Gonzalez joined the Garden Square team in August 2016. He is a Colorado Native and loves the outdoors. Jaime has 15 years' experience in residential construction, remodeling and maintenance industry. He enjoys maintenance due to the variety of work and the everyday challenges. He takes pride in his work and cares about the quality and appearance. Jaime feels that Garden Square gives him the opportunity to utilize his skills by helping others. He enjoys the atmosphere and learning about the residents living here. It brings him joy to bring so many smiles to their faces. Jaime is the youngest of nine children and has two daughters. In his spare time he enjoys soccer, racquetball, archery, camping and the outdoors.


Kristen Sigg, Marketing and Sales Director
Kristen Sigg has been with Garden Square of Westlake since July 10 2017. She feels that working with seniors is the best kind of job to have it is so much fun for her. She was a volunteer at an assisted living in Arizona for 3 years and has been in marketing for 5+ years.  Kristen has no children but she does have a fur baby named Cooper that she just adores. She loves to hike, fish, and she's a great baker.  Her personal relationships and her organizational skills are her best strength's. She went to Eaton High School and Arizona State University.  One of her accomplishments is that she is a published writer.